Millestanze.it
»
Video creation
»
Videoclips, Promotional and Corporate Videos
VIDEO CREATION.
Videoclips, Promotional and Corporate videos, Videos for weddings.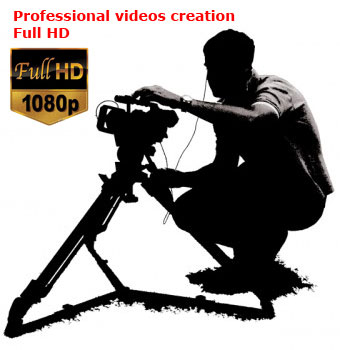 Video
is becoming more and more, on the Internet,
the web content for excellence!
ADSL connections faster, the presence of large global portals (
youtube
,
vimeo
,
dailymotion
, ecc.) that allow us to replicate the video in any web page and the ease of sharing content between users, will increasingly the use of video.
Today, with mobile phones and compact digital is easy for everyone to create short videos and upload them on the web, but this does not mean, however, produce professional videos.
To think and create high-end video, like
corporate videos
,
promotional videos
or
video advertising
, it takes trained personnel with expertise and appropriate equipment.
A professionally produced video becomes really a great value added to their website.
Presenting a product, a turistic structure, or a place through a short and well done video may be the best solution
to enhance views to the site and above all purchases, requests for information and / or reservations
.
A video
is compact and complete, that in a small space and in a short time, offers the visitors with
informations
,
suggestions
and
emotions
.
A product that speaks the language of modernity and that is able to illustrate your job and business through the spectacular audio-visual language and narrative film.
Underestimating the impact force of a video is a mistake that you should not take longer and the service we provide to
creations professional videos
can really help your business grow on the internet.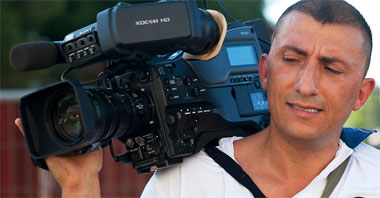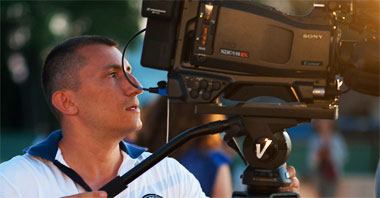 Video shooting, directing and post-production video made by Fabio Rossitto, videomaker in Toscana.
Delizard Web Design
, in collaboration with
Fabio Rossitto
, is able to provide its customers with professional video services: short videoclips for bands, corporate and promotional, but also video for evenings, parties, events and weddings.
All video services include: directing and shooting (outdoor or internal), with the addition of video editing effects, slogan, music or narrator voices (post-production) and export the final video in various formats including for the web.
All video services will be made with professional equipment that makes shooting in
Full HD
, giving the movie and individual clips (individual photographs extracted from the video stream) an excellent quality.
:: Example for Promotional Video for Cafè
:: Example for Promotional Video for Camping
:: Example Videoclip / Spot for Pappafico Disco
:: Example Music Videoclip 1 - Live Concert Caparezza - MetaRock Pisa
:: Example Music Videoclip 2 - Faberband, "Bocca di rosa" (tribute to Fabrizio de Andrè)
:: Example Music Videoclip 3 - backstage for Egoband at the Blitz Live Music Pub
---
PAGE TAG: VIDEO - VIDEO PRODUCTION - EDITING VIDEO - VIDEO FOR EVENTS - VIDEO FOR WEDDINGS - VIDEOCLIP

DELIZARD : WEB DESIGN - WEBSITE DEVELOPMENT - SEO / SEM SERVICES
WEB MARKETING - WEB COPYWRITING - GRAPHIC & LOGO DESIGN - VIDEO - EBOOKS
Via Petrarca 5, 57013 Rosignano Solvay
Livorno • Toscana [Italy]
Phone/Fax (+39) 0586 793 032
Mobile: (+39) 335 8451281
Email: delizard [at] millestanze [dot] it
Web Design Portfolio | Seo & Ranking | All Our Services | Contacts